SEATTLE–(BUSINESS WIRE)–Luvera Law Firm is proud to announce that partners Patricia Anderson, David Beninger and Robert Gellatly have been named to the 2022 Best Lawyers in America attorney ratings guide for their expertise in personal injury litigation and medical malpractice law.
Gellatly received the "Lawyer of the Year" award from Best Lawyers in America for his excellence in personal injury litigation. Additionally, he was awarded the 2022 rating for Medical Malpractice Law – Plaintiffs and Personal Injury Litigation – Plaintiffs. This is the fourth time Gellatly has received a "Lawyer of the Year" award, also earning the distinction in 2020, 2017 and 2015. With only one attorney named "Lawyer of the Year" for each specialty and geographic location, receiving the honor is especially significant.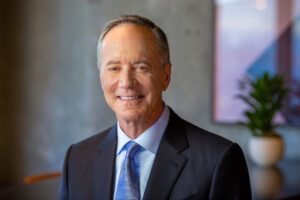 "It is always a privilege to be recognized, especially among the Northwest's community of highly skilled and dedicated attorneys," Gellatly said. "These honors are a testament to the dedication and rigor that everyone at Luvera Law Firm displays day in and day out."
For the fifth consecutive year, Beninger was recognized with a top rating for Personal Injury Litigation – Plaintiffs. Anderson also was honored in the Personal Injury Litigation – Plaintiffs category.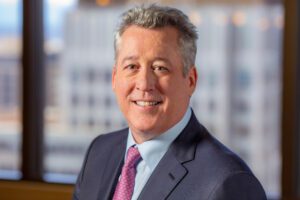 "From highlighting critical safety issues following the tragic Amtrak derailment, to achieving significant outcomes related to pedestrian safety, the design of heavy equipment, and even helicopters, I'm proud that our advocacy for clients drives accountability to help make our communities safer," Anderson said.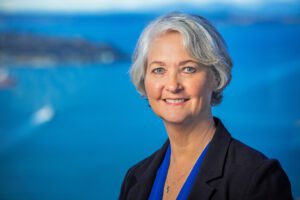 Luvera Law Firm partners have been recognized in the annual Best Lawyers rankings for many years, based on their professional excellence across practice areas and consistently receiving strong ratings from clients and peers.
"At an early age, I was taught to use my skills and expertise to stand up for others, and I'm privileged to be able to carry that mentality to the courtroom," said Beninger. "We are advocates for those who otherwise might not have a voice – and we take that responsibility very seriously."
The Best Lawyers guide is based on rigorous peer-review surveys comprised of more than 7.3 million evaluations from leading lawyers, as well as client evaluations and peer reviews from top attorneys in their field.
About Luvera Law Firm:
Luvera Law Firm is the Northwest's premier personal injury law firm. The firm handles a broad variety of cases, including serious injuries and wrongful death caused by commercial and vehicle accidents, medical malpractice, product defects, construction site accidents, corporate wrongdoing, and insurance misconduct. Its work in pursuing accountability also creates positive change in corporate, governmental and individual behavior that makes the world safer for everyone. Learn more on its website: www.luveralawfirm.com.
Contact