Seattle Crane Collapse: Advocating for Improved Safety After the Tragedy
As Seattle mourns the loss of four community members in the crane collapse on April 27, 2019, investigators are just beginning to explore what led to this tragedy, taking the first steps toward finding  answers that will ultimately enable victims and their families to pursue accountability and greater safety measures.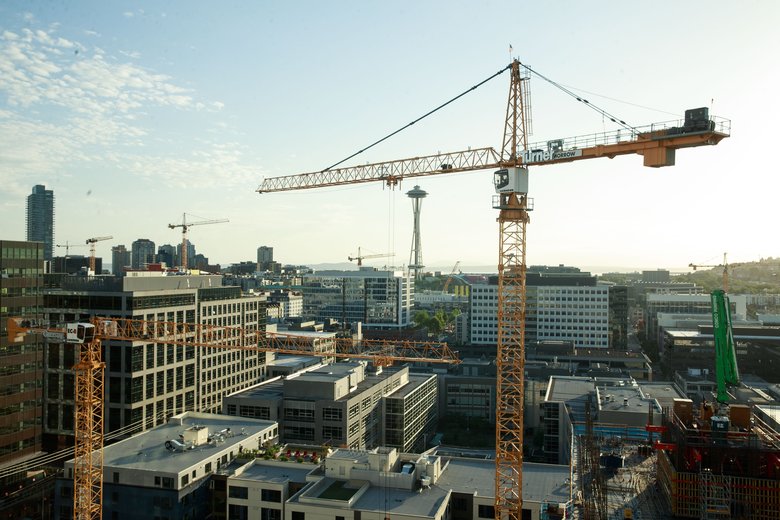 Throughout this process, David Beninger and our team will advocate for the family of Alan Justad, a loving father and former City of Seattle planning official, who – perhaps more than others – appreciated the importance of ensuring public safety during unprecedented growth in his hometown.
We're dedicating this page to share updates from the Justad family, along with ongoing media coverage. Please check back here for new information as the search for answers and accountability unfolds.
Statement from the Justad Family for Media Use:
"We are grieving the loss of our beloved father, husband, brother, uncle and best friend, Alan Justad. He was a brilliant man and the foundation of our family. Even after life he continues to guide us by his example. He loved his beautiful city where he met and married his high school sweetheart Yung, and lovingly raised their three daughters.
"As we prepare to lay him to rest, we are deeply thankful and strengthened by the outpouring of love and support from the community. He was loved by many for his dry wit, his intellect, and above all else his kindness."
Photo caption: Alan Justad with his daughters (left to right) Jade, Miro and Marika Justad. Taken in Seoul, April 2019.
Statement from David Beninger for Media Use:
"Our city's growth cannot come at the cost of our community's safety. The rules that safeguard the use of these large cranes were bought with the blood of those previously hurt.
It is essential that we understand why Alan Justad, his family and other victims have been forced to pay that price again, and what is being done to enforce the rules that protect us all."
Ongoing Media Coverage:
Associated Press: David Beninger, "We know procedures were broken, but how often, and why? This is a fairly widespread practice of cutting corners, and that's a concern."
Q13 News: David Beninger, "We still have a lot of questions why these various folks thought that it was ok to cut corners on saftey and put people at risk."
KIRO -TV: Seattle crane collabses: L&I says pins removed too early during dissasembly.
KOMO-TV: David Beninger, "The numbers become pretty shocking to people when they realize the limitiation the government has to deter bad conduct and make people safe." 
KUOW: David Beninger, "His loss won't be in vain"
Q13 News: David Beninger, "Something went wrong, corners were cut, and it's important to figure out why… the rules were allowed to be broken. Because that endangers all of us."
The Seattle Times: Investigation into fatal crane collapse in Seattle now spread to 5 companies
Washington Post: Retired city worker died in Seattle crane crash